About Band Camp
Encore! Band Camp &
Encore! High: Grades 7 – 11
June 18 – 22, 2023
Encore! PRIMO Band Camp:
Grades 5 & 6
June 25 – 29, 2023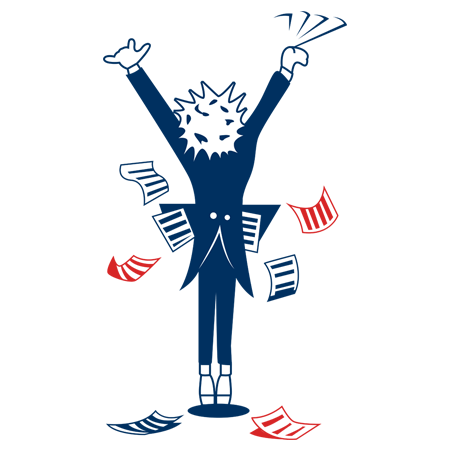 About Band Camp
Encore! Band Camp &
Encore! High: Grades 7 – 11
June 18 – 22, 2023
Encore! PRIMO Band Camp:
Grades 5 & 6
June 25 – 29, 2023
Learn about activities, tuition, scholarships, and sign up for the next band camp.
Encore! Band Camp, Encore! High (7th through 11th grade) and Encore! PRIMO Camp (5th grade & 6th grade) provide enjoyable musical experiences for students. Students receive a good blend of educational and recreational activities during the week. Rehearsals and master classes are conducted by some of the best band directors in the state of Georgia with years of success in working with students at this level. In addition to rehearsals and master classes, afternoon and evening recreational times are scheduled. The camp closes with concert performances on the afternoon of the final day of camp.
Recreational activities include swim time, ice cream and pizza parties, a dance, recitals, and more.
Parents will receive information via e-mail including a list of what to pack, camp guidelines, a medical release form, and a schedule about two weeks before camp.
Student tuition includes all meals beginning with the evening meal on Sunday and ending with lunch on Thursday.
Camp tuition is $575 by PayPal or credit/debit card. You will have the option to make a payment in full or pay a $100 non-refundable deposit when you register. If you pay the deposit only the tuition balance should be paid in full no later than June 1st. A $25 late fee will apply to all payments made after June 1st. No tuition refunds will be made after June 1st.
We will continue to accept registrations after June 1st if space allows. Tuition after June 1st is $600.
Scholarships are available to students who are selected for the Georgia All-State Band. Scholarships are for $75 off of the cost of tuition and must be used in the summer of the year they are selected for All-State.
All-State students should also receive a scholarship certificate along with a flyer for camp at their school. These are mailed to the band directors within two weeks of the audition results.
Sign Up For Band Camp
2023 Registration is Now Open
To sign up for camp, you need to begin by choosing one of the four options below. After completing your payment you will be directed to the registration. If you are paying tuition for an All-State Band student, that payment can only be made as a full payment. Please complete the registration form as well. If you choose the "Deposit Only" please make sure you return to this page to pay the balance by June 1, 2023.
*First $100 of payment (whether full tuition or deposit is non-refundable. No Refunds after June 1st.